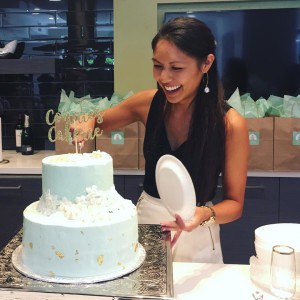 Connie's Cakerie, based in the San Francisco Bay Area, was officially launched in July of 2016. It is a local business that delights in quality, taste, and aesthetic appeal. I make cakes, cupcakes, sugar cookies, bars, and all things sweet. If there is a dessert calling your name, let me know and I can make it for you!
I started off taking a few basic cake decorating courses at a local arts and crafts store. After that, I was hooked. I started decorating cakes for family, friends, and colleagues. I dedicated my spare time in college to decorating elaborate cakes and experimenting with different recipes. A few of years into my cake decorating career, I started to delve deeper into the intricacies of running a self-taught business.
My cakes are made entirely from scratch using fresh, easy-to-pronounce, trans fat-free ingredients. With every order I focus on perfecting taste, decor, and packaging.
I look forward to taking your next order!
Cakes & Cheers,
Connie